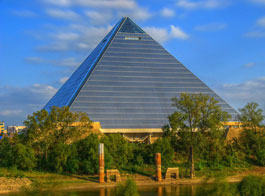 Global Integrated Reimbursement Services, Inc.
Corporate Office
5100 Poplar Ave., Suite 2700
Memphis, TN 38137
(P) 1-844-514-4477
(F) 1-901-339-4840
(F) 1-901-752-0238
Other offices in US and worldwide
Global Integrated Reimbursement Services Inc. (GIRS) is a global reimbursement services company based in Memphis, Tennessee. Our team has more than 30 years of reimbursement consulting experience in developing integrated reimbursement strategies for pharmaceuticals, biologics, biotechnology products, diagnostics, medical devices, combination products, biosimilars and surgical supplies. We provide a comprehensive range of reimbursement consulting services by functioning like an in-house reimbursement team for our clients and eliminating the need to hire and manage reimbursement employees. Typical engagements include conducting reimbursement assessments and developing reimbursement strategies, operating medical technology hotlines, payer alliance services to educate payers and develop appropriate coverage for our clients' products, developing economic models and conducting clinical study design review, drafting and submitting coding applications, drafting Billing Guides, conductive sales force education, providing appeals assistance, and developing professional society and key opinion leader (KOL) support.
GIRS also has a strong global focus. We develop and implement successful reimbursement strategies for medical technology products in North America, Europe, South America, and Asia.
Important Announcement,
Global Integrated Reimbursement Services, Inc. is a proud sponsor for the upcoming NextLevel Pharma's PharmAccess Leaders Forum in Paris, France from: May 19th to 21st, 2014. We will be presenting Case Studies of Successes in Payer Advocacy, Medical Technology Hotline Services, and Coding and Payment Strategies for our drugs and biopharmaceutical / biologic clients in the U.S.


Why Hire GIRS?
Knowledgeable
GIRS knows all major payers' coverage requirements in the U.S.
GIRS knows market access requirements in Europe, Canada, the Far East and Australia and the healthcare reimbursement environment in each country.
Experienced
GIRS has developed successful reimbursement strategies for U.S. and international markets.
GIRS consultants educate key U.S. payers on new technologies including biologics. diagnostics, medical devices, combination products and surgical supplies.
GIRS works like an "in-house" reimbursement consulting team.
Proven Outcomes
GIRS negotiates positive coverage for new medical technologies including biologics. diagnostics, medical devices, combination products and surgical supplies.
To optimize outcomes, GIRS consultants align reimbursement strategies with clinical, regulatory and marketing strategies of medical technology manufacturers.
GIRS obtains medical technology and associated procedure billing codes.
Our Mission
GIRS will be recognized as one of the most progressive and quality driven enterprises in the reimbursement consulting services business. We offer our customers cost-effective and competent services within the United States and international markets. We support the market uptake of innovative medical technology products within current reimbursement regulations and management guidelines. GIRS believes in fostering a team environment that supports mutual respect, innovation and productivity.