About The GIRS Team
The Global Integrated Reimbursement Services, Inc. team includes experts with a wide range of complementary skills to ensure market uptake of pharmaceuticals, medical devices, surgical supplies and diagnostics. These skills include: reimbursement consulting services, policy analysis and policy monitoring, sales force education, medical technology hotline support, health economic modeling, and clinical outcomes strategy development. Our professional profiles are presented below.
Professional Profiles
Sajini Thomas, President
Ms. Thomas has headed GIRS for the past 14 years.  She has several years of experience as a senior executive in the medical technology field. Her experience and expertise, in both the private and public sector, includes strategic planning, market research and analysis; third-party payment planning and implementation; health care policy and research; and product launch and payer advocacy for drugs, devices, biologics, lab tests, combination products, and surgical supplies. Sajini held positions as Vice President of The Lewin Group, Director of Reimbursement for Wright Medical Technology, Inc., a global orthopedic and orthobiologics company, and for two DC-based consulting firms. She has also worked for Covance, one of the world's largest drug development services companies. Sajini earned a Masters in Health Services Administration from the University of Michigan at Ann Arbor, a Masters in Sociology from the Delhi School of Economics, in India, and has completed a Wharton/Windhover Executive Education Program for Pharmaceutical and Biotechnology Executives.
Wade Aubry, MD, Medical Director GIRS
Dr. Aubry has worked on the Payor Advocacy Compass™ and Value Pointer Outcomes Strategies™ teams since 2006 to support clinical outcomes strategies for our clients.   Dr. Aubry has extensive experience in health care technology assessment and coverage decision making. He is Associate Clinical Professor of Medicine and Core Faculty at the Philip R. Lee Institute for Health Policy Studies at UCSF, Senior Clinical and Policy Advisor for the Center for Medical Technology Policy (CMTP), and Senior Medical Advisor for the Blue Shield of California Foundation's California Technology Assessment Forum (CTAF). He is also a practicing endocrinologist at Saint Francis Memorial Hospital in San Francisco, where he chairs its Institutional Review Board and has served as Chief of Staff. Previously, he was a Senior Advisor at the Health Technology Center (HealthTech), Vice President of the Lewin Group, Senior Vice President and Chief Medical Officer for Blue Shield of California, Medicare Part B Medical Director for Northern California, and National Medical Consultant for the Blue Cross Blue Shield Association (BCBSA), where he chaired its Technology Evaluation Center's national Medical Advisory Panel for several years.
Matthew K. Thomas, BBA, Financial Manager
Mr. Thomas has worked as a Financial Manager for GIRS since 2008. He also assists the Payer Advocacy Compass™ team with policy review and analysis and ensures the quality of all company deliverables.
He recently completed a clinical study on a breakthrough diagnostic for early detection of cancer for the University of Tennessee Health Sciences Center.  He is working towards an MD degree.
Martha Weiner Loewenthal, PhD
Ms. Loewenthal works on our Payer Advocacy Compass™ team.  She was a Senior Manager at Blue Cross and Blue Shield of Illinois and was responsible for network expansion; new provider group contracting; design, preparation and dissemination of hospital and drug utilization reports; and liaison with provider groups. She added five medical groups/IPAs in target areas during the first year, redesigned utilization and prescription drug reports to highlight cost effectiveness of providers and served as a member of Pharmacy & Therapeutics Committee which introduced Open Formulary to HMOI. She has several years of experience helping pharmaceutical and medical device companies research and position new products to ensure market uptake.
Key Areas of Expertise: Managed Care Contracting, Payer Advocacy, Reimbursement Strategies.
Robin J. O' Hara, Internet Surveillance Specialist
Mr. O' Hara assists our clients by identifying policy changes for our clients medical technology and the competitors helping them to stay competitive and abreast of changes. He is responsible for developing a program that notifies our clients of real time drafts payer policy changes, fees schedule changes, payer transitions, and external review organization reports.  He also assists with policy analysis and executive reports.  He has helped several medical device and surgical supply manufacturers with Internet marketing of their technologies including Kestrel Wound Products Sourcebook, DermaRite Industries, LLC., and Argentum Medical, LLC.
Key Areas of Expertise: Internet marketing of medical technologies and services.
Nilam Patel, MS, Clinical Outcomes Specialist
Ms. Patel works with the GIRS Value Pointer Outcomes Strategies™ team to conduct Evidence Reviews and develop payer dossiers.  She has formerly worked for Covance and the AHRQ.
Elliott Jolly, MS, Reimbursement Specialist
Mr. Jolly has a Masters in Biomedical Engineering.  He has expertise in the telehealth area and conducts policy review and analysis and performs payer advocacy for governmental and non governmental payers.
Certified Coders
The GIRS certified coders possess a deep understanding of coding and auditing for all specialties and healthcare settings. We also have access to one of the largest pools of certified coders in the country most of whom are in the U.S.  Our coders are nationally renowned coding and audit experts who work on the Decryptase Coding  Strategies team.  Areas of expertise include orthopedics, wound care, cardiology, spine coding, general surgery, drugs and supply coding, diagnostics coding, pain management, sleep disorders, burn care, evaluation and management, rare diseases, medical device coding, Hospital Outpatient coding, Hospital Inpatient, Physician office, and ambulatory surgery center coding, and home health coding.
Health Economists and International reimbursement experts
GIRS has a team of experts who specialize in the reimbursement and market access and health economic strategies of Canada, the EU, South America, and Asia. They specialize in epidemiology, global market development, clinical outcomes research, health economics, product development and commercialization. They are proficient in: informatics market development, telehealth, project management, statistical analysis, medical and scientific research, pharmaceutical sales and marketing and total quality leadership in health care.  They are also familiar with global pharmaceutical pricing and reimbursement.
Key Areas of Expertise: Global Market Access, Dossier Development, Health Economics to Support Reimbursement Strategies, and International Reimbursement.
Reimbursement Legal Experts
GIRS has contracted with local reimbursement legal experts who serve as valuable resources for providing legal advice for reimbursement projects. They have excellent contacts in CMS and the industry. Our reimbursement legal experts have advised GIRS in setting up Help Line services so that they are in compliance with OIG guidance. They also assist GIRS clients in designing compliance programs to protect the companies and to help them to institute safe selling practices.
Medicare Policy Consultants
GIRS has a team of Medicare Consultants with several years of experience conducting preliminary coding / reimbursement analysis and monitoring policy development for specific products among public and private payers. Medicare, Medicaid, private insurer policy analysis and healthcare regulation monitoring.
Key Areas of Expertise: Payer Mailings, Payer Advocacy, Policy Research, Medicare Part D, Hotline Management and Operation, Sales Force Education and Support, Coding Applications, and Pharmaceutical and Medical Device Reimbursement.
Wound Care Consultant
The GIRS wound care expert specializes in ostomy and wound care, payer policy research, payer advocacy, and European reimbursement.
Payer Panel
We conduct phone based primary research with a GIRS Payer Panel that includes current medical directors of large commercial plans, Medicaid Fee for Service Programs, and Medicare contractors. The TEC Panel also includes pharmacy benefit managers (PBMs) and pharmacy directors.
In addition, GIRS can conduct additional primary research with the help of Internet based panels. These panels are comprised of medical directors from smaller plans.
GIRS Partner – FDAImports.com
In 2012, to coordinate regulatory and reimbursement strategies to ensure the best possible outcomes for its clients, GIRS partnered with FDAImports.com, a Maryland based FDA and Customs Regulatory Consulting Firm. The decision to formalize the synergy between the two companies came from the observed benefits of coordinating reimbursement and regulatory strategies.
GIRS Memberships – Women In Bio
We are a member of Women in Bio.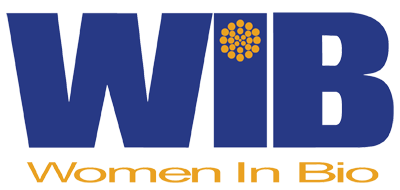 Copyright © 2018 Global Integrated Reimbursement Services, Inc. All rights reserved.
GLOBAL INTEGRATED REIMBURSEMENT SERVICES, INC. and all contained services are trademarks of Global Integrated Reimbursement Services, Inc.
Please review our Terms of Use, and Privacy Statements for further information.