Coding is important. Coverage is imperative. But going in, you need something even more critical. Confidence.
The confidence that comes from having the right team on your side, people who not only work to get you the right code, but who also have the industry relationships necessary to help make your medical technology a market success.
Accurate Coding > Cleaner Claims > Faster Payment
Each year, a wide range of manufacturers of drugs, biologics, medical devices, durable medical equipment (DME), diagnostics, and combination products rely on us at Global Integrated Reimbursement Services, Inc. (GIRS) for expert coding services.
Our certified coders identify the most appropriate codes for each medical technology, associated procedures and supplies. We determine if a new billing code is necessary and the requirements and timelines for the coding application. We also assist our clients with the submission and follow up of the coding application.  We also develop Billing Guides for each Product to educate accounts and to support safe selling practices for the sales force.
There's a lot more to reimbursement than just coding. We provide fully integrated coding strategies for your medical technologies.
Coding Services
What we can do for you:
Our certified coders and reimbursement specialists have several years of experience in identifying the appropriate HCPCS codes, CPT® codes, Revenue codes, ICD-10 codes, modifiers, billing guidelines for client Products and procedures and provide this information in a safe way through Billing Guides. We specialize in Medicare, commercial payers, Workers' Compensation, and Medicaid coding and payment guidelines.  Some of our coding services are presented below
Developing short- and long-term coding strategies for breakthrough medical technologies including drugs / pharmaceuticals, medical devices, biologics, diagnostics, surgical supplies, and procedures
Identifying appropriate existing codes for medical technologies and procedures
Conducting coding verifications
Drafting and submitting coding applications including HCPCS level II codes applications, CPT®  coding applications, Transitional Pass-through Payment status applications for medical devices and drugs, New Medical Services and New Technologies application
Developing stakeholder support for and commenting on coding applications
Developing Billing Guides and sales force education tools
Identifying payment levels and developing payment strategies for codes
Notice: CPT®  codes, descriptions and other data only are copyright 2016 American Medical Association. All rights reserved. CPT®  is a registered trademark of the American Medical Association (AMA).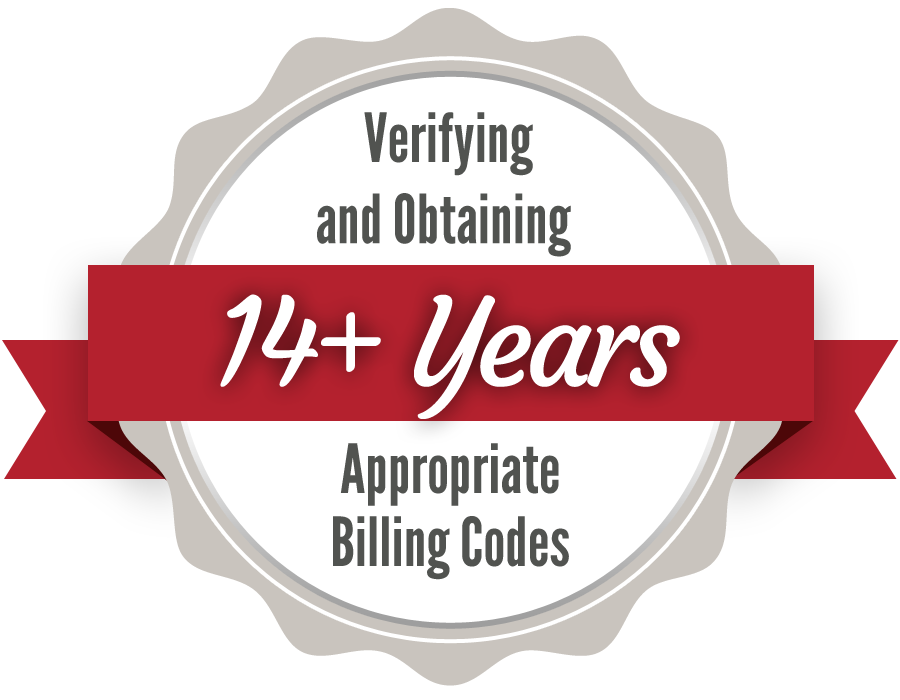 We have an almost perfect record for successful coding applications.
How Our Accurate Coding Services Help You

Better Coding Strategies
GIRS provides  clients with short- and long-term integrated coding strategies that optimize coverage, payment, marketing and sales, and clinical outcomes and regulatory strategies.

Expert Guidance for Accounts
The coding research and Billing Guides give suggested guidance to providers regarding how to bill and code for your Product/s.

Clean Claims-Faster Processing
Appropriate coding and billing usually result in cleaner claims and faster processing of the claims for your accounts.

More Streamlined Processes for Accounts
Our coding research and strategies at the front end streamlines the reimbursement process for accounts.

 Better Product Adoption
Accounts continue to prescribe and administer Products due to reduced confusion in coding and billing.

Increased Awareness and Support
We help raise awareness of an emerging drug or device with providers, payers and obtain the support of professional societies
Coding Testimonials
Our company recently enlisted the services of Sajini Thomas of Global Integrated Reimbursement Services, Inc. to obtain Federal recognition of our product for a specific HCPCS code. Ms. Thomas' thorough understanding of the Medicare Pricing, Data Analysis and Coding (PDAC) rules and processes and her efforts to submit a competent application, without a doubt, helped to secure the appropriate code for our technology. Ms. Thomas' attention to detail and rigorous research skills were invaluable in attaining our goal. We highly recommend utilizing Ms. Thomas' services in your efforts to acquire Federal recognition for your products.
Chief Executive Officer,
Medical Technology Company
Copyright © 2018 Global Integrated Reimbursement Services, Inc. All rights reserved.
GLOBAL INTEGRATED REIMBURSEMENT SERVICES, INC. and all contained services are trademarks of Global Integrated Reimbursement Services, Inc.
Please review our Terms of Use, and Privacy Statements for further information.